How do we identify competitors and use this to our advantage?
Against whom do we usually compete? Who are our most/least intense competitors? Who are makers of substitute products?
Examine the perspective of the customers who make a choice among products/services similar to yours.
What are the alternatives to you?
What are the key differences between your product/service and the alternatives?
From this identify the key players – Your competitors
Place competitors into strategic groups on the basis of their competitive strategy. Such as:
Similar competitive strategies, aggressiveness, assets, size, market share, competencies etc.
Barriers from moving between strategic groups; reputation, product, manufacturing costs and logistics, retailers, existing and potential customer base.
Knowing a competitors mobility barrier is key to maintaining a competitive edge.
Market review & Identify competitors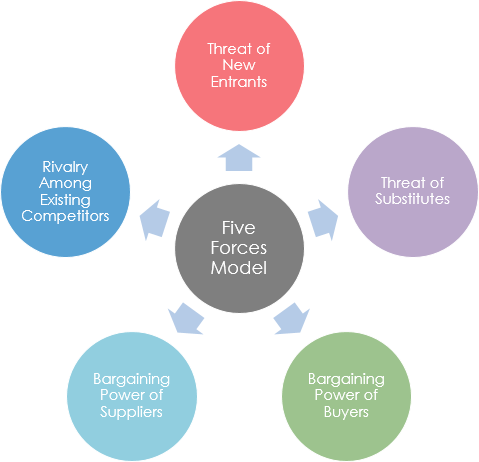 Porter's 5 forces
Can these competitors be placed into strategic groups on the basis of assets, competencies, and/or strategies?
Who are the potential competitive entrants?
What are the barriers to entry?
Is there anything that can be done to discourage them?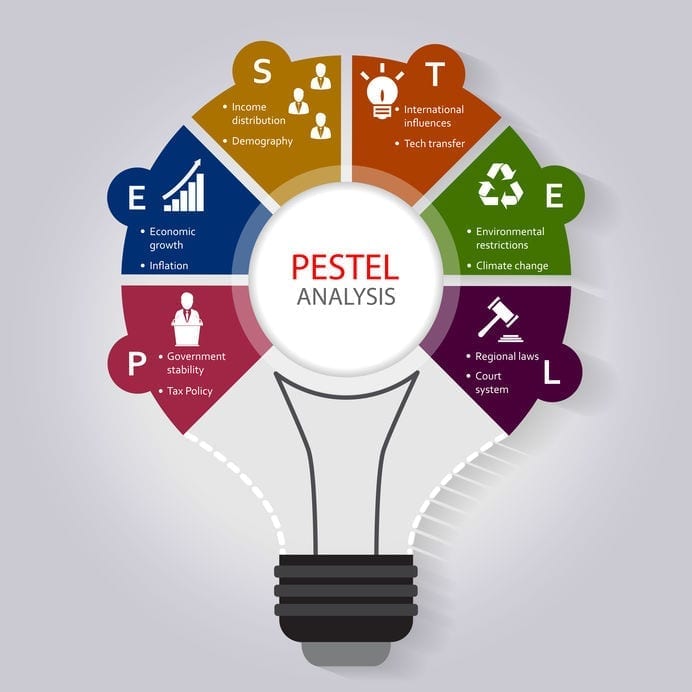 PESTEL analysis
PESTEL is an acronym for an often utilized analysis that considers the external macroeconomic influences on a business and its products or services: Political, Economic, Social, Technological, Environmental, and Legal. We refer to these as external factors because they fall outside the firm's control.
Use this tool to analyse the market and forecast threats and opportunities that are out of your control.
How do we Identify competitive advantage?
SWOT analysis
This is a tool where you identify your business'
strengths – Your competencies, Your products, Your quality of service, Your brand equity, Network of contacts, intellectual property etc.
Weaknesses – Things your business lacks, Things that your competitors do better than you.
Opportunities – Untapped areas within your market, Product development, New methods of marketing and reaching your target market.
Threats – Things your business lacks that competitor businesses have, Changing customer attitudes towards your brand, product/service or market.
Creating Advantage – What Strategy should you use?
Porter's generic strategies
They are referred to as generic as they can be applied to products, services across all industries, and in organisations of a variety of sizes. These initial strategies as described by Porter were:
Cost Leadership – Your products are the cheapest in the market
Differentiation – Your provide unique or premium products/services
Focus – A specialised service or market. Porter sub-divided Focus into two different strategies:
Differentiation Focus – Where you have unique strategy differentiation in a focused market
Cost Focus – lower costs in a focused market.

Do you want the best Digital Marketing Consultancy around?